TechWorks Industry Summit 2017 : Does Brexit mean Techxit?
November 23, 2017 @ 12:30 pm
-
4:00 pm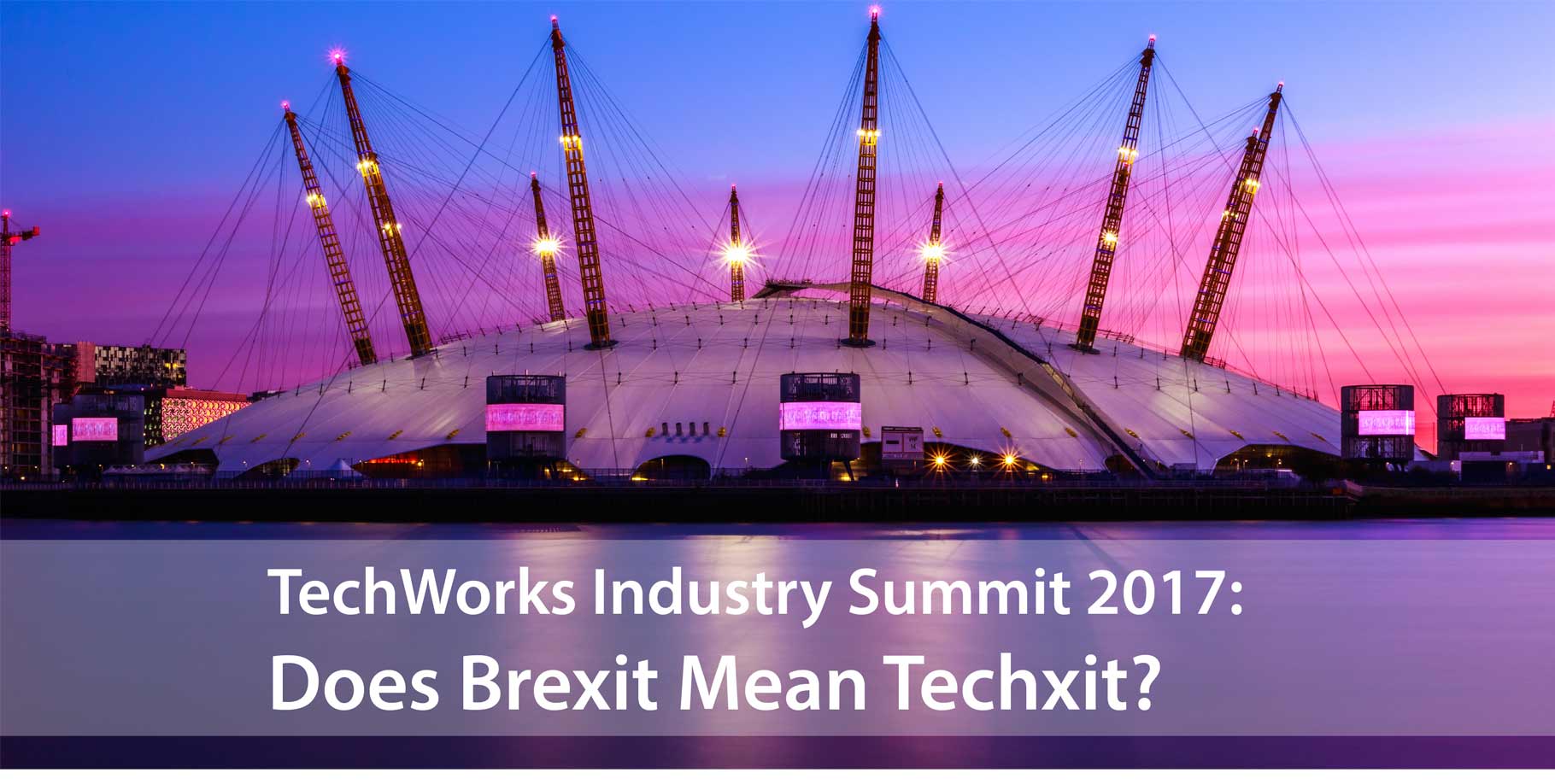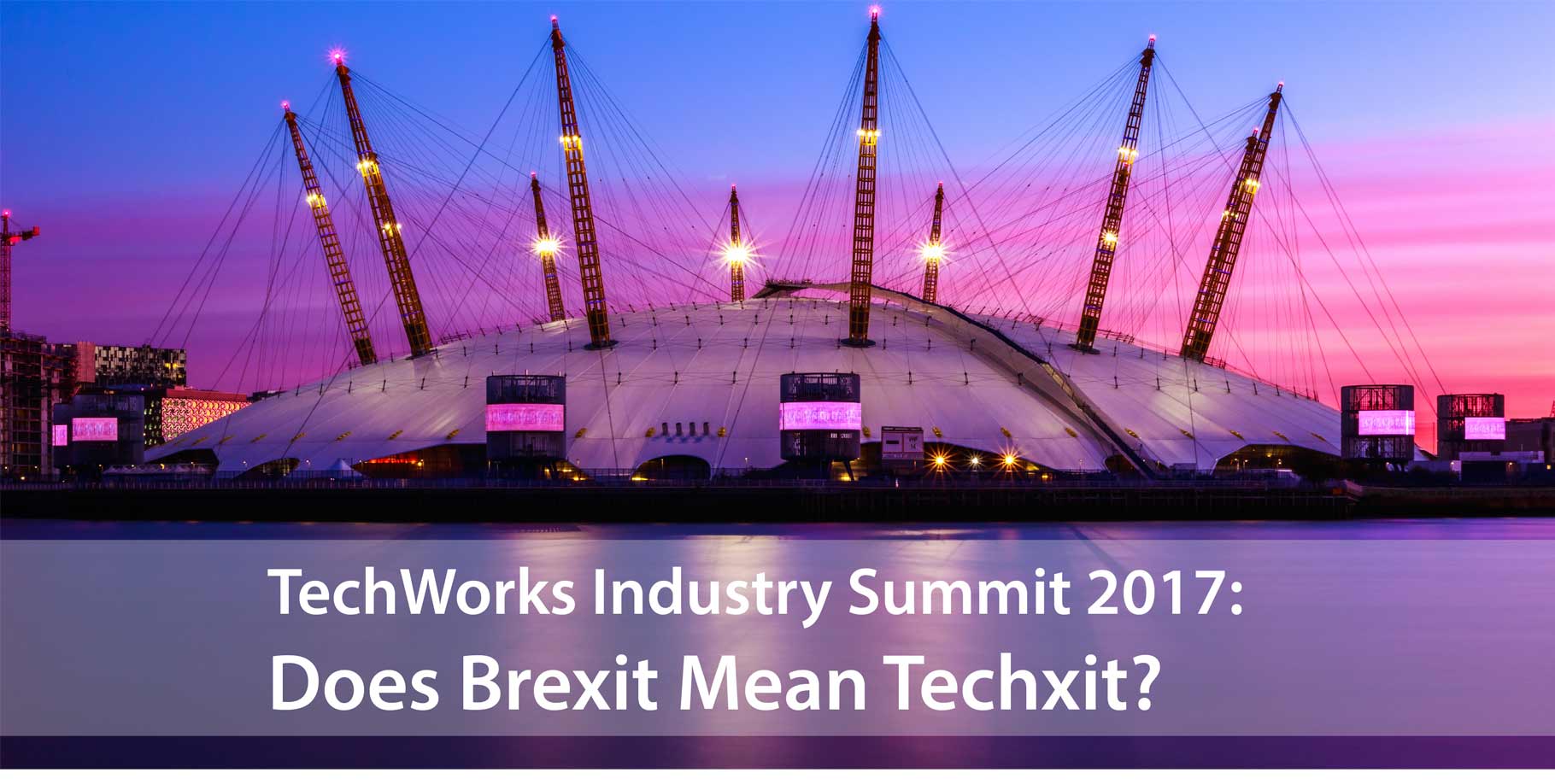 Thursday 23rd Nov 2017 @ 12:30 – 16:00
InterContinental Hotel, The O2, London, SE10 0TW
Open to Members and Non-members – FREE to attend
12:30 Registration & Networking Lunch
OVERVIEW
TechWorks is the brand new UK Industry Association for 'Deep Tech'; the underpinning technologies such as AI, robotics, 5G, machine vision, IoT, analytics and automation that drive the new economy.
The inaugural TechWorks Industry Summit will bring together over 100 leaders in our rich community to address the key challenges and opportunities that our industry faces as a result of Brexit.
SO WHAT WILL BREXIT REALLY MEAN FOR THE UK TECH INDUSTRY?
The technology sector was a vocal advocate for Britain staying in the European Union; much of UK tech investment is dollars and the industry relies on foreign talent from both the EU and the rest of the world.
Does Brexit really mean Techxit?
The UK Tech Industry is an essential, vibrant and growing part of the UK economy, and imminent Brexit will pose many challenges and opportunities including:
What will be our new position be in the world from a Tech perspective?
How can UK Deep Tech be used to help grow the UK economy in the new world?
What does UK need to invest in to secure our progress?
What threats do we need to guard against to make sure our industry still grows?
What do we need to do together or collaboratively to maximise future success?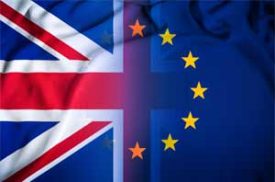 "As we go forward with Brexit, it is vital that we avoid a 'Techxit' and take all steps to build on the UK's position as a vital node in the global technology development eco-system."
Sir Hossein Yassaie
SPEAKERS
The panel will represent a cross-section of key leaders from industry, government, private investment and public funding bodies.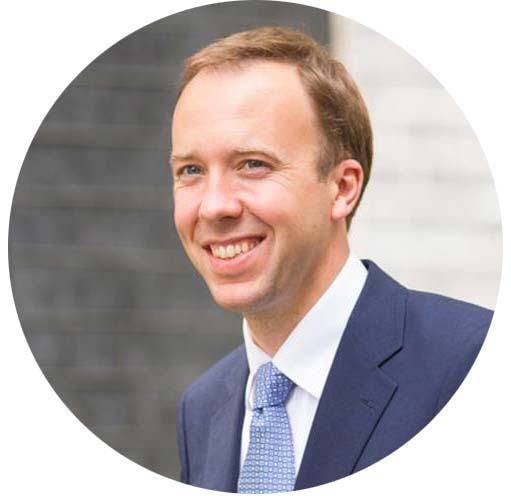 Matt Hancock, Minister for Digital, will deliver a powerful message and share his thoughts on how getting the digital strategy right is critical to maintaining our position as a world leader as we prepare to leave the European Union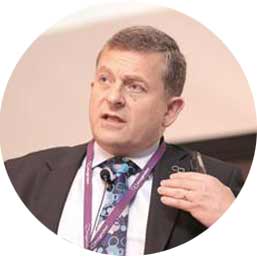 Tony King-Smith
CEO
The ElecTech Council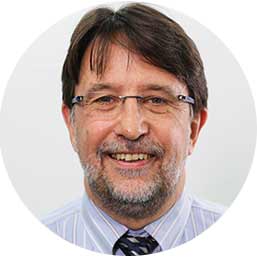 Kevin Baughan
Deputy Chief Executive
Innovate UK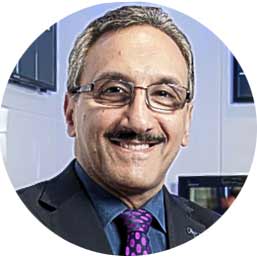 Sir Hossein Yassaie
Chairman
TechWorks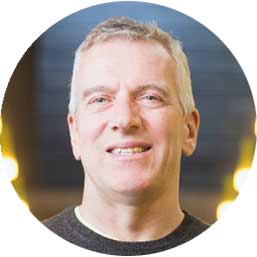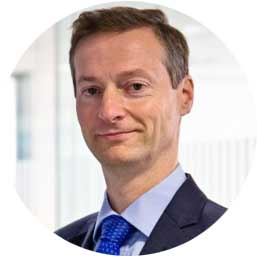 Paul Campion
CEO
Transport Applications Catapult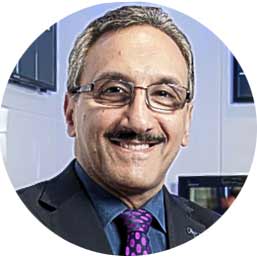 Sir Hossein Yassaie
Chairman
TechWorks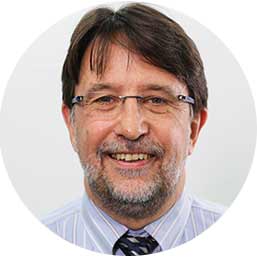 Kevin Baughan
Deputy Chief Executive
Innovate UK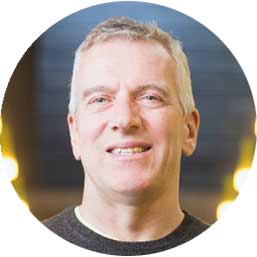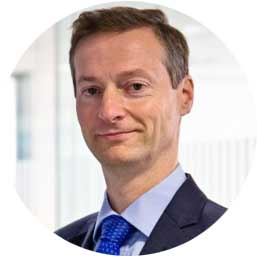 Paul Campion
CEO
Transport Applications Catapult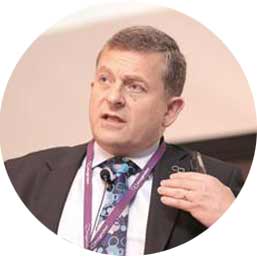 Tony King-Smith
CEO
The ElecTech Council
AGENDA
12:30 Networking Lunch
14:00 Summit start
Welcome & Introduction to TechWorks
– Sir Hossein Yassaie
BEIS Ministerial Address
– Lord Henley
Panel Sessions on the theme 'Does Brexit mean Techxit?'
Panel Session 1 :

Business & Investment
Stan Boland
– CEO, FiveAI (Chair)
Sir Hossein Yassaie
– Chairman, TechWorks
Tony King-Smith
– CEO, ElecTech
Kamran Farooq
– Global Business Development, Senseye
Ben Johnson
– Partner, Vitruvian Partners
Video Address from the Minister for Digital, Matt Hancock MP
Panel Session 2 :

Skills / R&D
Neil Dickins
– Owner, IC Resources (Chair)
Paul Campion
– CEO, Transport Communications Catapult
Kevin Baughan
– Deputy CEO, Innovate UK
Tom Carter
– CTO, Ultrahaptics
Stew Edmondson
– CEO, UKESF
16:20 Close
ACCOMMODATION & TRAVEL

Waterview Drive ¦ Greenwich Peninsula ¦ London ¦ SE10 0TW ¦ +44-208-4636868

We have secured a preferential rate of only £175+VAT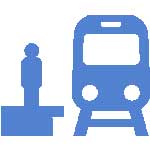 Maze Hill Railway Station SE10 9XG
0.9 miles from InterContinental London – The O2
Westcombe Park Railway Station
SE37EQ
0.9 miles from InterContinental London – The O2
Charlton Railway Station SE7 7QG
1.3 miles from InterContinental London – The O2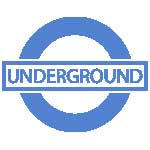 North Greenwich Tube Station SE10 0PH
0.3 miles from InterContinental London – The O2
Surrey Quays Station SE16 2UF
2.14 miles from InterContinental London – The O2
Canada Water Tube Station SE16 7BB
2.18 miles from InterContinental London – The O2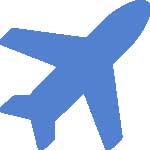 London City Airport (LCY)
Estimated time by taxi approximately 25 mins
London Heathrow Airport (LHR)
Estimated time by taxi: approximately 1hr 20m
London Stansted Airport (STN)
Estimated time by taxi: 1hr 10min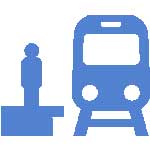 Maze Hill Railway Station SE10 9XG
0.9 miles from InterContinental London – The O2
Westcombe Park Railway Station
SE37EQ
0.9 miles from InterContinental London – The O2
Charlton Railway Station SE7 7QG
1.3 miles from InterContinental London – The O2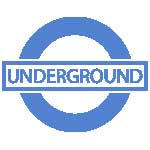 North Greenwich Tube Station SE10 0PH
0.3 miles from InterContinental London – The O2
Surrey Quays Station SE16 2UF
2.14 miles from InterContinental London – The O2
Canada Water Tube Station SE16 7BB
2.18 miles from InterContinental London – The O2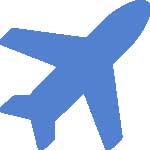 London City Airport (LCY)
Estimated time by taxi approximately 25 mins
London Heathrow Airport (LHR)
Estimated time by taxi: approximately 1hr 20m
London Stansted Airport (STN)
Estimated time by taxi: 1hr 10min

Back to Events