The UK's Deep Tech Hub

Technology innovation has changed and is changing our world at an enormous rate creating new opportunities across all areas of industry and commerce. With this whirlwind of change comes huge political and societal changes, disrupting the established norms in all walks of life.
TechWorks is a new type of industry association at the core of the UK deep tech community with an ambition to harness our fantastic engineering and innovation to develop the UK's positon as a global technology super-power.
Explore our connected communities
Board of Directors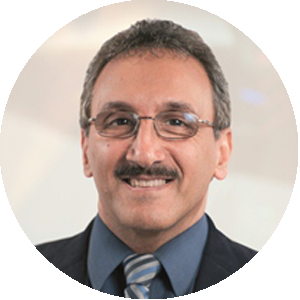 Sir Hossein Yassaie
Chairman. TechWorks
Sir Hossein Yassaie
Chairman. TechWorks
Sir Hossein Yassaie gained BSc (1979) and PhD (1982) degrees in Electronics & Communication Engineering from Birmingham university.

He joined STMicroelectronics/Inmos, where he worked on advanced processor/computer designs and help to clear the world's first digital TV chip.

Joining Imagination Technologies in 1992, Hossein became CEO in June 1998 focusing the business on advanced technology & created Imagination's successful silicon IP business model which powers close to 1.5 Billion units of the world's annually shipped leading mobile, consumer , automotive & enterprise devices. Hossein also created the iconic consumer brand, Pure, through developing & exploiting disruptive digital radio technology that today powers 80+% DAB radios.

In 2013 Hossein was awarded a Knighthood by the Queen in recognition of his services to technology and innovation. Hossein also received honorary degree in Science from University of Hertfordshire and Dr of University from Birmingham University.

Hossein left Imagination in Feb 2016 and now has a number of non-executive and executive directorships in tech companies. He is passionate about helping companies achieve global scale and continues to believe in disruptive technology strategies.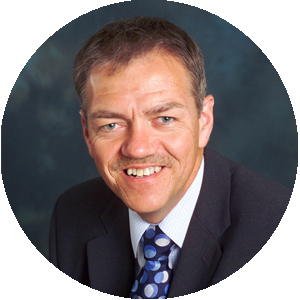 Dr. Derek Boyd
CEO. TechWorks
Dr. Derek Boyd
CEO. TechWorks
Derek has been with TechWorks (prev. NMI) since 2001 and Chief Executive since 2003. During that time, NMI has expanded from less than 10 to over 300 members from across UK industry and academia.

Derek has broad experience in the electronics and semiconductors coming from previous employment with Compaq, National Semiconductor and NEC.

Derek graduated in from Paisley College of Technology in 1984 with a BSc in Electrical and Electronic Engineering and completed a Master of Business Administration from Strathclyde Graduate Business School in 1994 and an MSc in Management Practice (Leadership Communication) from The Edinburgh Institute in 2015. Derek is also an Honorary Doctor of the University of Glasgow.

In 2012 Derek led the development of "The ESCO Report" a blueprint for the growth of the Electronic Systems Community in the UK widely regarded as an important step in the evolution of political representation of the industry.

Derek has a determination to show that increasing age does not mean decreasing physical fitness and took-up triathlon when turning 50 in 2012. Derek completed "Ironman" long-distance triathlons in 2014 & 2016 and is also an ultra-marathon runner.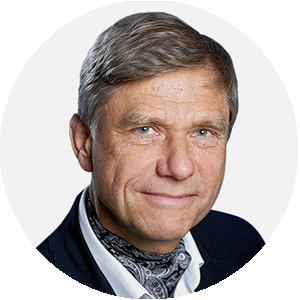 Hermann Hauser
Amadeus Capital
Hermann Hauser
Amadeus Capital
In 2015 Hermann was awarded an KBE for services to Engineering and Industry.

Serial Entrepreneur and Co-founder of Amadeus Capital Partners, Dr Hermann Hauser KBE has wide experience in developing and financing companies in the information technology sector. He co-founded a number of high-tech companies including Acorn Computers which spun out ARM, E-trade UK, Virata and Cambridge Network. Subsequently Hermann became vice president of research at Olivetti. During his tenure at Olivetti, he established a global network of research laboratories. Since leaving Olivetti, Hermann has founded over 20 technology companies. In 1997, he co-founded Amadeus Capital Partners. At Amadeus he invested in CSR, Solexa, Icera, Xmos and Cambridge Broadband.

Hermann is a Fellow of the Royal Society, the Institute of Physics, the Royal Society of Chemistry and of the Royal Academy of Engineering, as well as an Honorary Fellow of King's College, Cambridge. In 2001 he was awarded an Honorary CBE for 'innovative service to the UK enterprise sector'. In 2004 he was made a member of the Government's Council for Science and Technology and in 2013 he was made a Distinguished Fellow of BCS, the Chartered Institute for IT.

Hermann has honorary doctorates from the Universities of Loughborough, Bath, Anglia Ruskin, Strathclyde, Glasgow and York.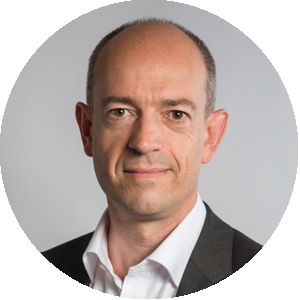 Simon Segars
ARM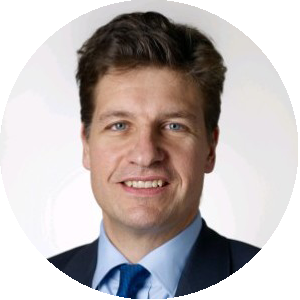 Tim Luke
Barclays Capital
Tim Luke
Barclays Capital
Tim is Vice Chairman for Barclays Capital's Global Tech, Media and Telecom practice based in New York covering the US and Europe.

He rejoined Barclays having spent 3 years from May 2011 to July 2014 working as a Senior Adviser on Business, Trade and Innovation to the UK Prime Minister David Cameron at Downing Street. At Downing Street he focused on developing policies aimed at accelerating the growth of sectors such as technology, telecom and financial services.

Prior to Number 10, Tim worked for 18 years at Lehman Brothers/Barclays in New York and was Global Head Technology Equity Research and Number 1 ranked as an equity research analyst in communications equipment (data networking and wireless equipment) and semiconductors.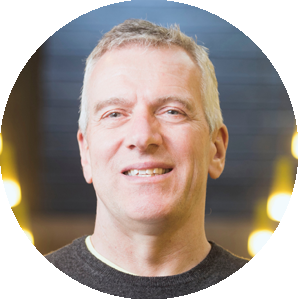 Stan Boland
Five.AI
Stan Boland
Five.AI
Stan Boland is a co-founder and CEO of Five AI, a new venture-backed start-up developing driverless car software.

He was co-founder and CEO of two of the UK's most successful venture-backed communications silicon and software companies, Element 14 Inc. and Icera Inc., one bought by Broadcom and the other by NVIDIA, for an aggregate value of over $1 billion. Icera raised $245M in venture funding and grew to 320 staff before it was bought in 2011 and Element 14's team and technology now delivers over 80% of the world's broadband communications chips and software.

Before that Stan was CEO at computer pioneer Acorn and a Board member at its associate ARM. His early career includes spells at the aerospace firm Rolls-Royce and the computer company ICL (now Fujitsu Services).

He is a graduate in Physics from the University of Cambridge, a Board member of the UK trade association TechWorks and a European council member of the Global Semiconductor Alliance (GSA).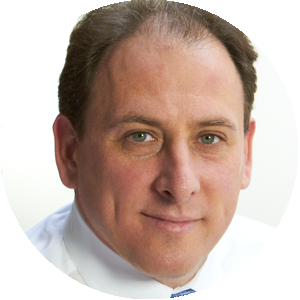 Mike Risman
Vitruvian Partners
Mike Risman
Vitruvian Partners
Mike is a founder of Vitruvian Partners. As a Managing Partner, he is responsible for managing the firm with particular focus on the Investment Team and Investor Relations. He is co-Chair of the Investment Committee. His 20 year track record includes numerous successful leveraged buyout and growth capital transactions covering all aspects of Technology and Technology-influenced industries in Europe and the US. His focus includes internet-related investments, application software, systems and underlying component technologies. Mike has sat on more than 20 Boards including a number of listed businesses.

He currently represents Vitruvian on the boards of Verastar, Flexpay, Just Eat, Snow Software, Farfetch, JacTravel, CRF Health and Accountor. Previously, he did so on the board of Inenco. His track record at Vitruvian also includes the investments in Skyscanner and Unifaun.

Prior to Vitruvian, Mike spent 10 years at Apax Partners where he was a Global Equity Partner and head of Apax's Information Technology Investment Team in Europe. Previously, he worked for Cap Gemini as a strategy consultant and Jaguar Cars as an engineer. He has an MA in Engineering (Electrical) from Cambridge University and an MBA from Harvard Business School.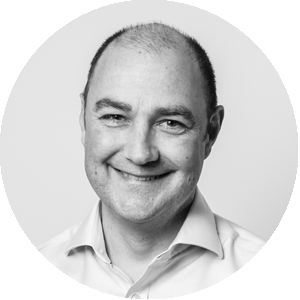 Luke Ibbetson
Vodafone Group R&D
Luke Ibbetson
Vodafone Group R&D
Luke Ibbetson has been with Vodafone since 1996 and currently heads the Vodafone Group Strategy and R&D organisation, responsible for all aspects of network research and strategy including Vodafone's participation in international standards & industry alliances, definition of the architectural blueprint for future networks, trials of emerging / disruptive technologies and concepts and long term spectrum planning.

Luke is leading Vodafone's 5G programme, Chairs the NGMN (Next Generation Mobile Networks alliance) 5G Requirements and Architecture work, and is Vice Chair of the NGMN 5G "Board Committee" charged with overseeing the entire 5G programme. Luke is also a proud pioneer of Narrow Band IoT technology for Low Power Wide Area networks, and is Chairman of the GSMA's NB-IoT Forum.

The Benefits of TechWorks Business Hub
Managing complexity in your product development and manufacturing:
• Working with peers to expand current knowledge and push the state-of-the-art
• Access to networks that deliver knowledge-sharing and up-skilling
• Engaging with the organisation to propose topics that are of direct interest to you
Business Growth
• Raising your company profile through events and capability directories
• Networking with upstream and downstream partners
• Publishing expert articles and thought leadership
Read More