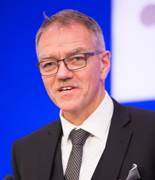 The BREXIT vote created great uncertainty for business and enhanced concerns on skills, trade & R&D. A sustained and stable approach to BREXIT negotiations was required and clearly the election result does not deliver that.  If anything, there is now increased political uncertainty which is bad for business and investment.  It is currently unclear how political parties will shape-up to form a government but "Strong and stable leadership", combined with "Listening to and acting on concerns" are vital for business going forward.
As a representative organisation, we were strongly in favour of the development of an industrial strategy and had invested significant time and resources, working closely with others, to develop approaches based on the policies emerging from the Department for Business, Enterprise & Industrial Strategy. The calling of the election put these things into limbo and the result seems certain to prolong this further.
We re-affirm our priorities for Government as:
– Immigration rules that allow business to recruit the best talent globally to live and work in the UK whilst at the same time supporting measures that develop our national capability.
– Minimise trade barriers and tariffs with our European partners and in the wider global economy.
– Recognise the benefits of public investment in research & development – both science and engineering-led and business led – and the value of partnerships with developed nations and international collaboration.
We now urge politicians to reach a consensus capable of taking the country forward and tackling the difficult issues facing the country.
Dr Derek Boyd
Chief Executive
TechWorks
Back to blog list